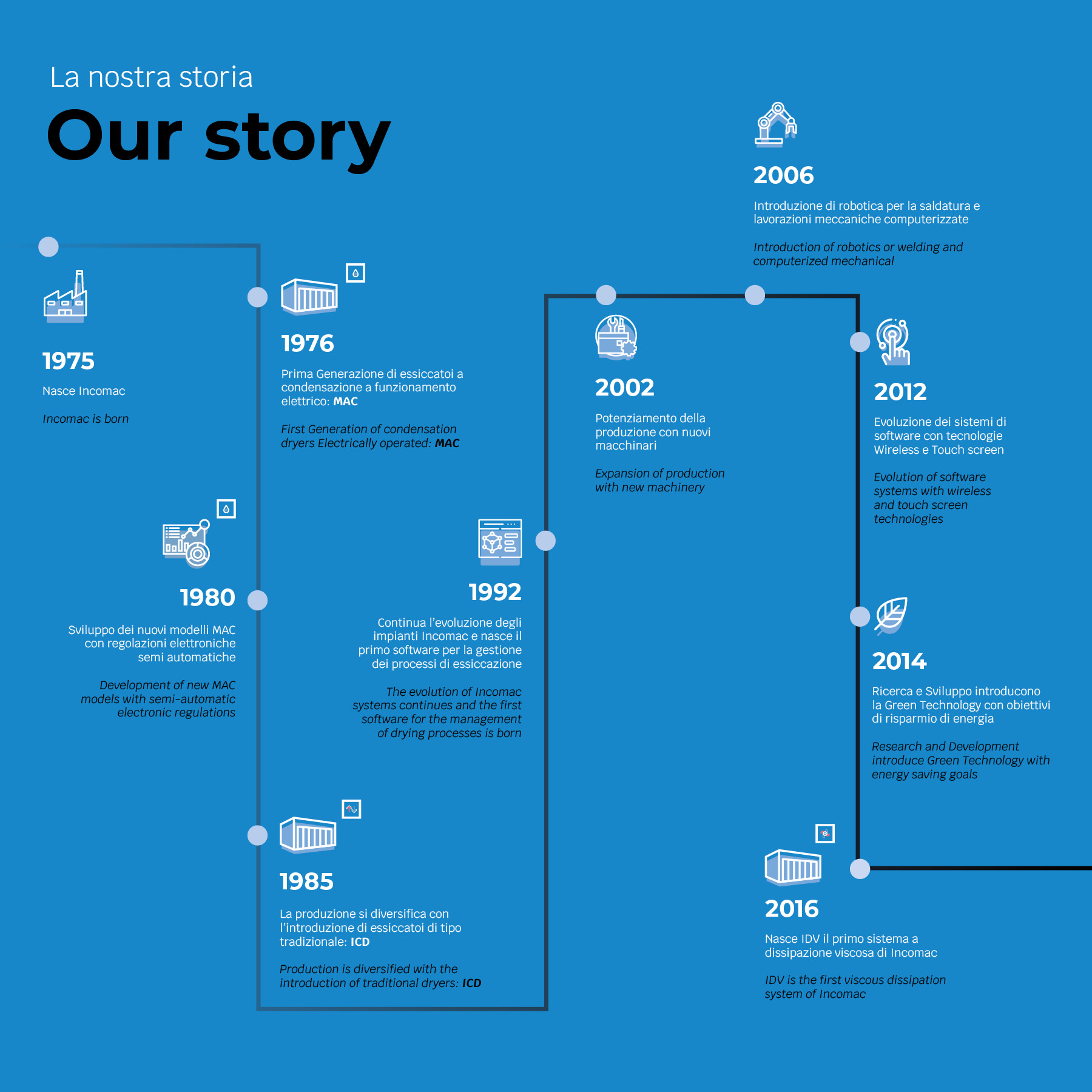 August 4th

marks a very special occasion for Incomac.




Indeed, today our company turns 45!



This is without any doubt an important accomplishment, made of many big and small moments that we want to share with you. We want to thank you because the credit belongs to you too.
Our history and our desire to grow have taught us to always look ahead, to constantly invest in our tomorrow, in resources, technology, research and development and in human capital.
Therefore, this anniversary celebrates an important stage of the journey we began. However, we are ready to reach more and more challenging stages!