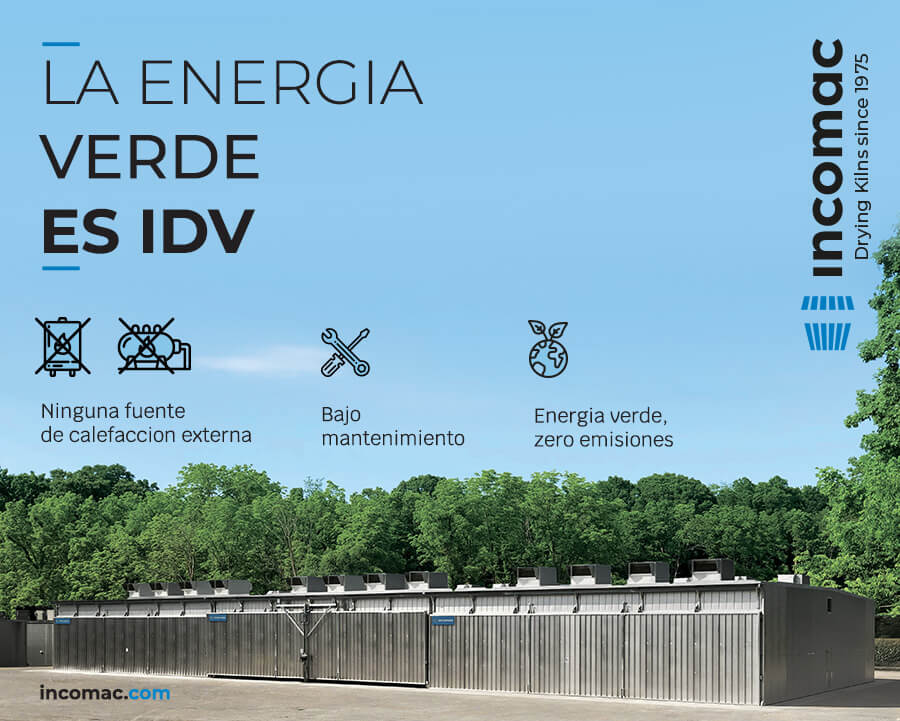 In a scenario increasingly focused to environmental challenges, Incomac, strong of its consolidated experience in the production of avant-garde systems and technologies for wood drying, is moving towards an increasingly green future.
The focus and the sensibility to the environment is growing every day and INCOMAC supports this change of mentality to protect and support our planet.
45 years of experience are realized also thanks to the constant contribution of our research and development department through the conception, the planning and the realization of special technologies suitable to improve more and more, functions related to quality improvement and focused on energy saving, the reduction of drying cycle times, which more generally can be enhanced with the keywords RECOVERY and OPTIMIZATION OF PROCESSES.
Each type of system is designed and developed to adapt perfectly to the specific needs of the customer and the different climatic and environmental conditions with the aim of creating the perfect balance between environment and production.
Reducing emissions is, for us, a fundamental objective.
We are working daily to create new technologies and sustainable systems such as our innovative viscous dissipation drying system, in which ventilation becomes a key and exclusive source of thermal energy, all through a process that has long been studied, analyzed and tested by us.
The creation inside the kiln of a particular air flow, causes the temperature increasing due to the double effect of turbulence and air-wood friction.
The temperature of the wood itself also increases, causing the evaporation of the water contained in its cells.
In this transformation: "speed in thermal energy", there is no dispersion or loss of heat, contrary to what happens in other heat exchange processes.
The emissions are reduced and energy consumption can reach 50% less than traditional systems, as it is exclusively generated by fans.
In an increasingly green view, we have combined this revolutionary drying system with another fundamental technological component: the Heat Recovery System, which replaces the classic dampers in the kiln.
As we all know, air recycling is essential to ensure a good drying process.
The use of the dampers is necessary to expel hot air saturated with humidity outside of the dryer and to let in dry air, but especially during the winter season, the heat loss is considerable because of the very low temperature of the outside air. To maintain a constant temperature inside the kiln, the dryer should be continuously supplied with heat.
With the Incomac Heat Recovery, all air is canalized through an air-to-air exchanger, estimating an average recovery of 25% which tends to increase in the winter season when outside air temperature is lower.
The use of these two combined GREEN technologies allows in addition to the reduction of emissions and greater sustainability, also a faster drying process and consequently a lower energy consumption.
For more information: