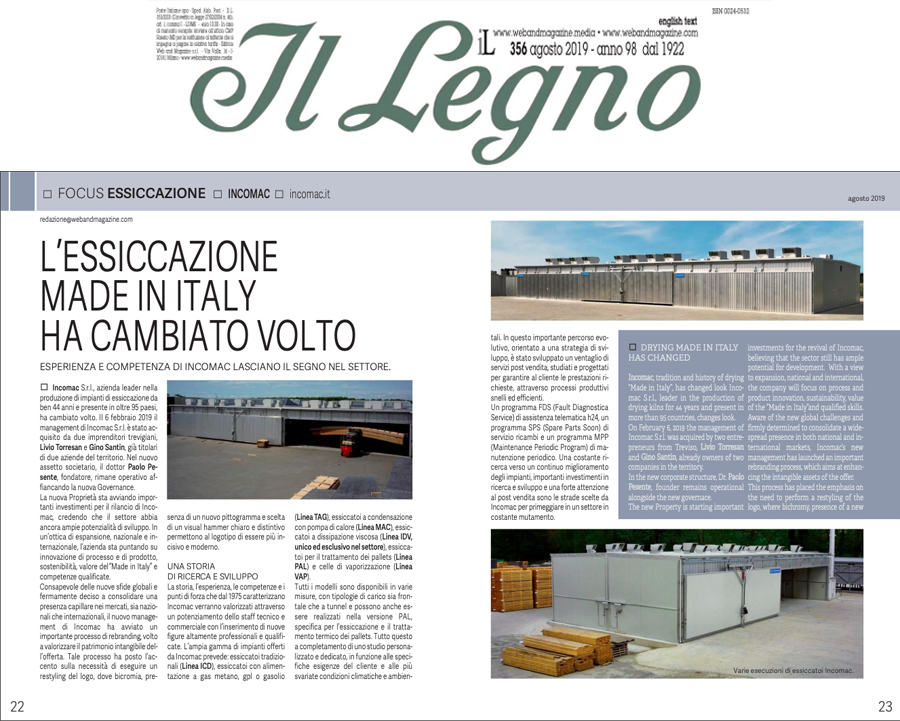 Incomac is present in « Il Legno magazine » in its August issue, in the special drying focus, with an article that highlights the wide range of drying systems offered, the enhancement of Made in Italy, Process and product innovation, followed by the company in a national and international expansion perspective.
It emphasizes the service, which is for Incomac a priority.
After-sales service and technical advice are the strong points of Incomac's strategy to consolidate its presence in national and international markets.
Thanks to its 44 years of experience in the sector, Incomac is able to guarantee the highest quality and the fastest and appropriate technical assistance.
By paying great attention to customer needs, Incomac ensures:
High standards of product efficiency and quality
Staff professionalism
Specialized technical assistance
Spare parts availability
Warranty services designed to always guarantee the best performance and efficiency of systems
costumer service available for advice on the purchase and correct use of equipment
To consult the online magazine click here