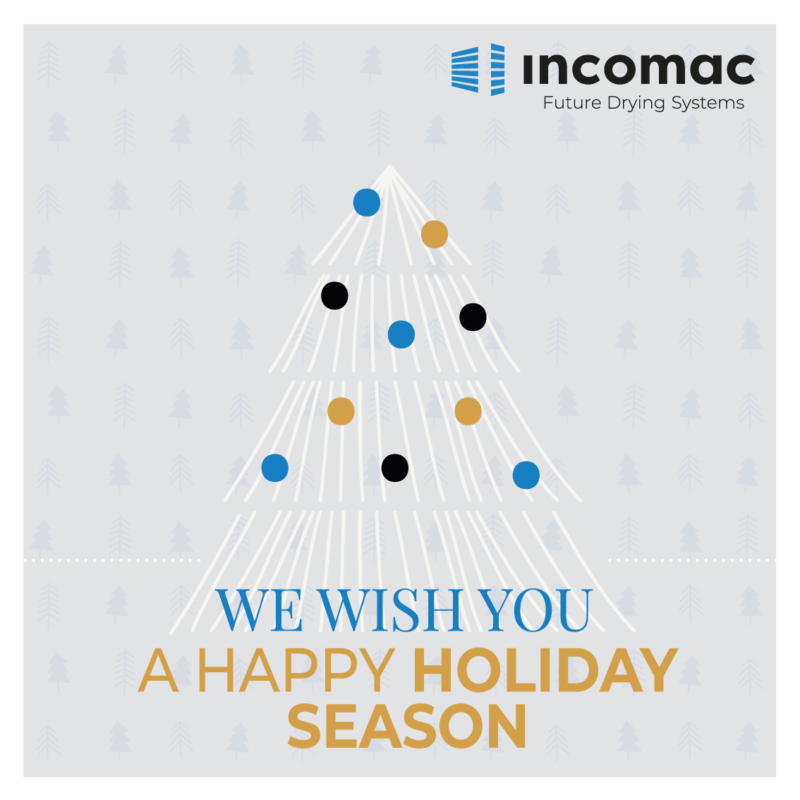 Another year is about to end, the holiday season is coming, and we will take a short break.
Incomac will be open until December 24th (opening hours on this day from 8 am to 12 pm CET) and then from December 27th to 30th (regular opening hours).
Our headquarters will be closed on December 31st and from January 3rd to January 7th.
Nevertheless, our Service (service@incomac.com) and our Export Area Managers will always be available for you.
We wish you and your families a Merry Christmas and a splendid New Year!
Do you want stay updated on the latest news and insights?
Scroll down and subscribe to our newsletter!