idv
Viscous dissipation drying chamber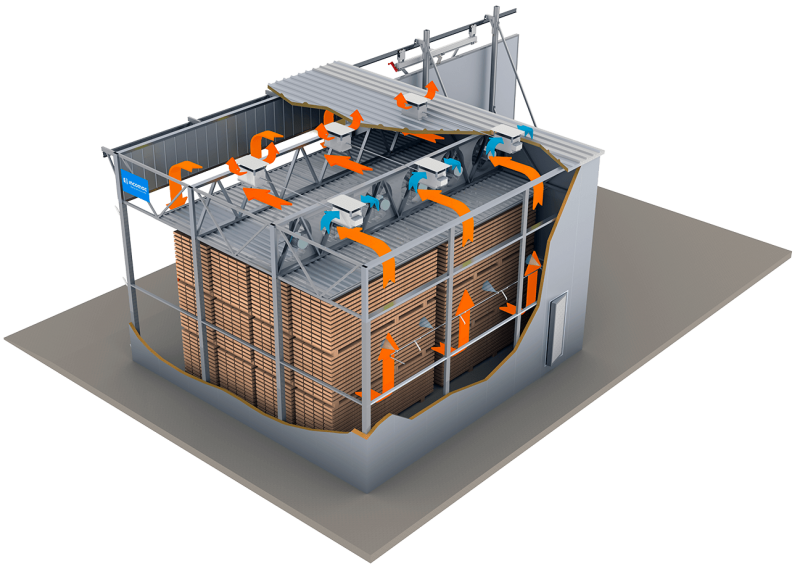 With the innovative IDV wood dryer, the heat is generated thanks to a "viscous dissipation" process that transforms the air speed generated by the fans onto the wood surface into thermal energy. No type of auxiliary heating is required. This system does not need a boiler, heat generators, electrical resistances, burners, heat exchangers or heat pumps. As it also does not require any expensive vacuum chamber or microwave kiln. The IDV wood drying kiln is efficient, easy to maintain and simple to use and allows for a significant reduction of operating costs per cubic meter.
Download our catalogue
Field of application
The relationship with our customers does not end with the sale of the system; we know how important it is to guarantee punctual assistance every time. This is why we created inco+, a full package of services that adds a bonus to our products.
inco+ services