vap
High temperature wood steaming chamber
High temperature system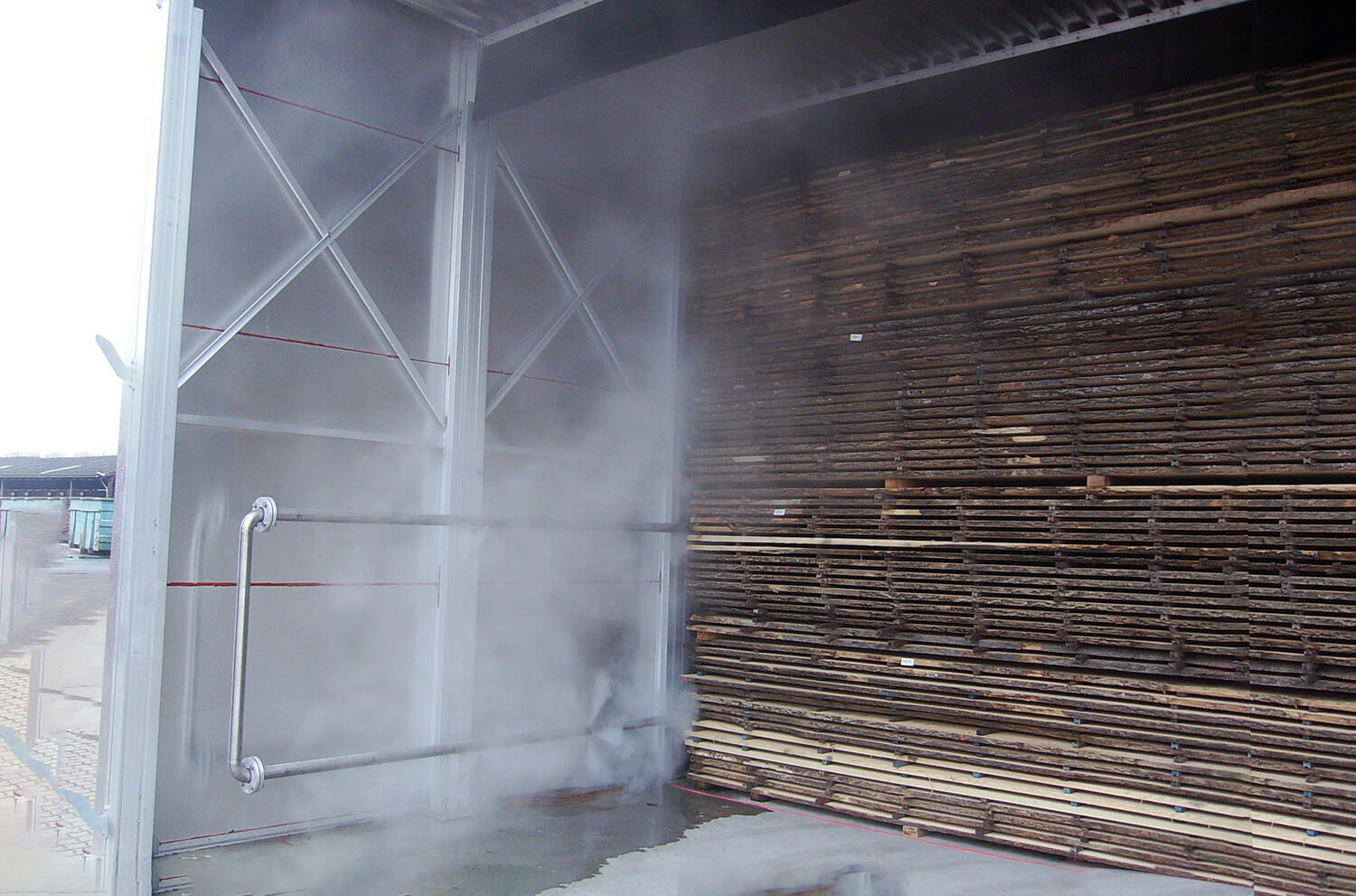 The VAP steaming chamber is fed by steam or superheated water, diathermic oil or through direct gas or diesel oil heating systems and is characterized by high thermal insulation. The cycle is controlled by 2 temperature probes. Steaming wood makes drying easier, it can be applied to all wood species and, depending on the duration of the process, it evens out colour and provides special shades. The process consists in recreating a saturated steam environment where the wood is exposed to high temperatures and to high humidity.
There are two types wood steaming chambers:
direct: where the saturated steam is injected into the chamber through a perforated pipe;
indirect: where the steam is produced in a tank containing coils with superheated water, steam or diathermic oil flowing through them. It is also possible to create steam through the use of gas or diesel oil burners equipped with specific heat exchangers.
Download our catalogue
Field of application
The relationship with our customers does not end with the sale of the system; we know how important it is to guarantee punctual assistance every time. This is why we created inco+, a full package of services that adds a bonus to our products.
inco+ services