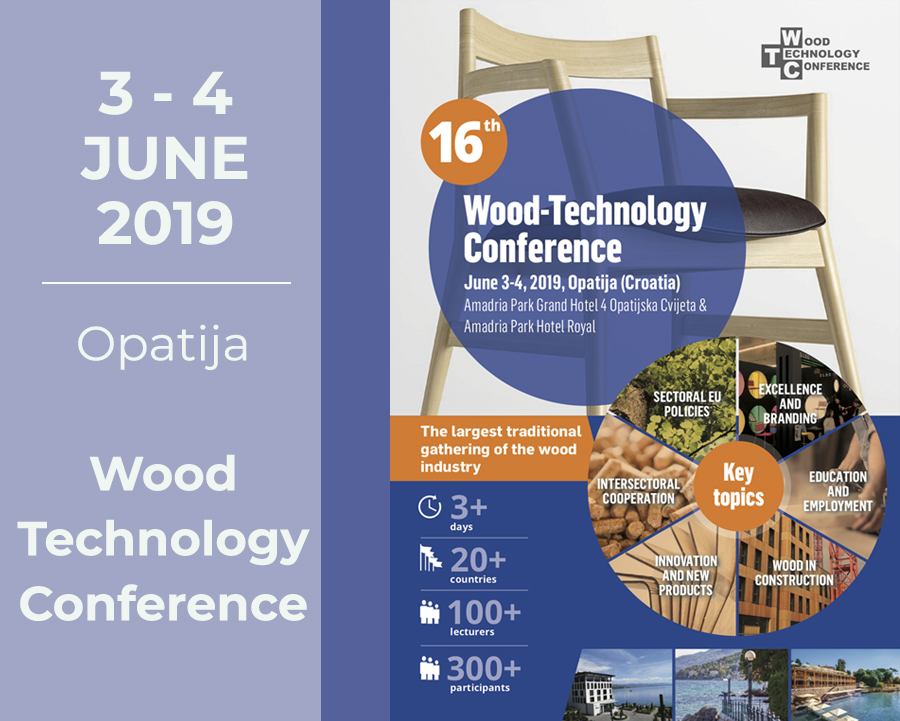 Wood Technology Conference 2019 will take place for its 16th edition, 3rd to 4th June at Amadria Park Grand Hotel 4 Opatijska Cvijeta & Amadria Park Hotel Royal, Opatija (Croatia).
Wood-Technology Conference is the central annual gathering of forest-based industries in Croatia and South-East European region.
More than 250 representatives of the forestry, wood-processing industry, energy sector, NGOs, government authorities, scientific-research community, investors, designers, technology suppliers etc. will be present in Opatija during this two-day event to discuss sectoral policies and trends on the Croatian, South-East European and EU level.