ind
Drying systems for industrial use
Special kiln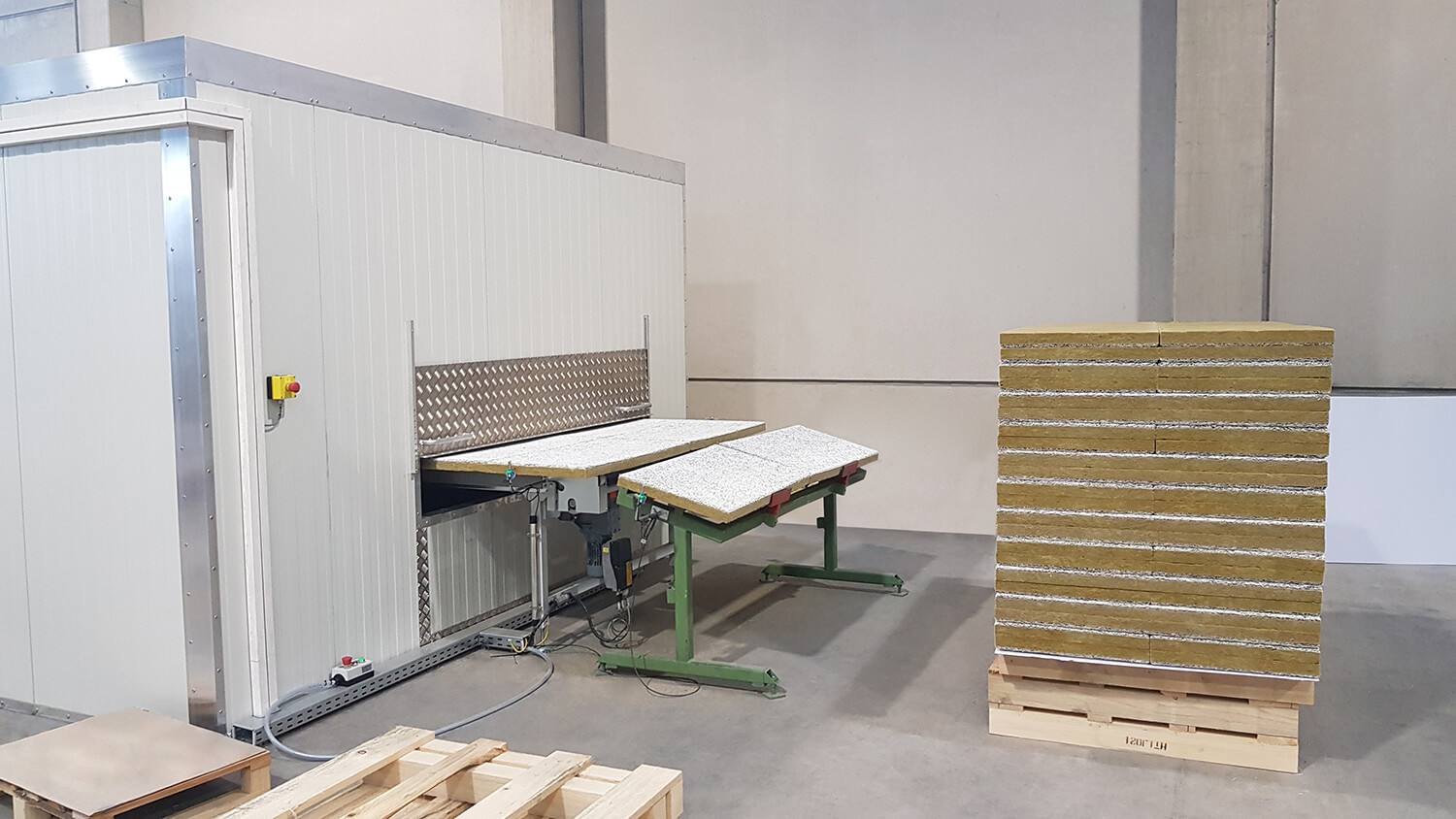 Drying kilns used for food dehydration are machines based on heat pump technology suitable for faster cycles. Created for industrial coffee drying, they are also suited for drying fruits and plants.
Systems for the treatment and drying of industrial materials are custom-made and built for various industrial sectors and can be used for various processes:
drying and heat treating building materials
Quenching of plastics
polymerizing fabrics
drying cardboard
Such solutions can be achieved using classic static systems or tunnel-type systems with continuous handling of the materials
Drying systems with hot air generators are used for biomass drying. The heating is produced by a thermal ventilating machine with thermal fluid heat exchangers. This type of system is particularly suited for drying wood chips (drying capacity up to 1000 kg/hour) or firewood, as it represents a solution that requires a low investment and optimizes electrical consumption. It can also be used to dry hay, corn or other similar products. These systems are suitable when using low-cost heat sources, such as sources that come from district heating systems or residual energy coming from cogeneration plants, biogases, etc..
The relationship with our customers does not end with the sale of the system; we know how important it is to guarantee punctual assistance every time. This is why we created inco+, a full package of services that adds a bonus to our products.
inco+ services